Hydraulic Accumulators are exclusively distributed at Hydraulic Supermarket in Vietnam. We provide genuine products imported directly from the US with the best prices on the market.
Parker Hydraulic Accumulators - Parker hydraulic
PARKER is a well-known manufacturer of hydraulic products from the United States. With 100 years of establishment and development (1918-2019), Parker Hydraulic has become one of the largest hydraulic suppliers in the world with annual sales of up to billions of US dollars. Parker products are rated by consumers for quality and class.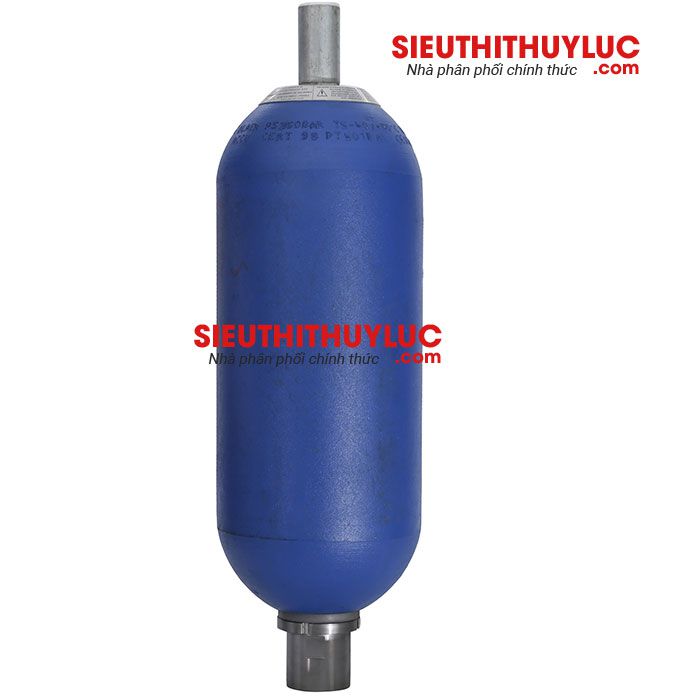 Features- Function of Hydraulic Accumulators
Hydraulic Accumulator is a mechanism used in hydraulic transmission systems to regulate energy through pressure and flow of working liquid.
The basic functions of the pressure vessel: stabilize the hydraulic system pressure, protect the pump from breakdowns, increase the pump life, reduce the occurrence of hydraulic shock when the load is disconnected.
Pressure storage (storage) often meets two main categories with the following features:
- Accumulate the residual flow during the operation cycle of the machine to use for other purposes. This type has the structure of a rubber bag contained in a steel shell (bladder) or cylinder (piston). It is often used in plastic injection machines, metal stamping, brick molding machines ...
- Accumulating pressure: This type often has a film-like structure in a metal housing and is often used in clamping, braking or supplementing oil leaks.
See more: Parker Hydraulic Pumps
Address providing Parker products in Vietnam
HYDRAULIC SUPERMARKET with a warehouse from North to South, we are proud to be the exclusive distributor of Parker products in the Vietnam market.
HYDRAULIC SUPERMARKET with 12 years of experience in the distribution of hydraulic equipment. We are proud to be the leading company in the field of commercial services and provide hydraulic solutions that provide genuine products with the best prices to customers and genuine distributors of Big brand, especially PARKER !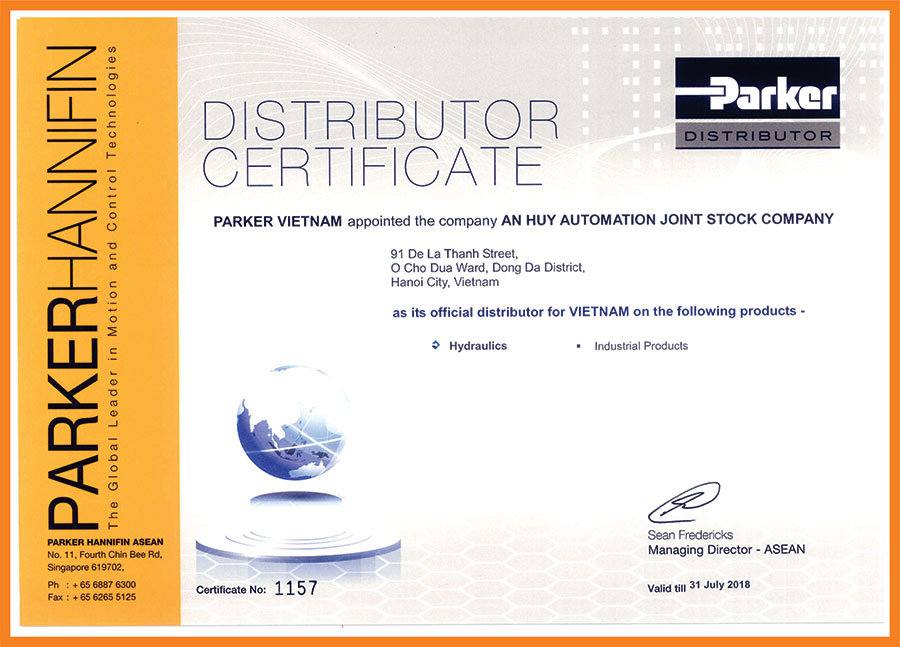 See more: Distributor genuine Parker in Vietnam
Distributed nationwide, free shipping!
Contact us now for advice and choose the right product!
Hotline: 0977282045
Email: sieuthithuyluc@gmail.com
Address: No. 91, De La Thanh Street, O Cho Dua, Dong Da, Hanoi
The catalog has not yet been updated. Please choose another category.