Nachi hydraulic valve made in Japan with good quality products, a good price is a high-quality valve used in heavy industry and manufacturing industry. Supermarket hydraulic distributor of Nachi Hydraulic Valves' best price in the market.
Nachi hydraulic valve originating from Japan - Common types of valves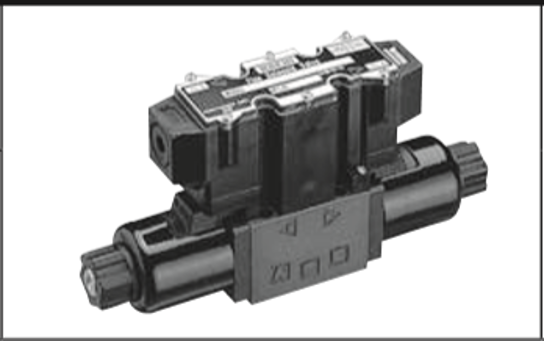 Hydraulic valves are valves with different specific functions, the name of the valve also partly speaks to their function:
1. The pressure regulator includes:
Safety valve
Pressure reducing valve
Sequential valve
2.Distribution valve
The distribution valve is a valve to distribute liquid flow to control the pump. actuators that control the hydraulic system. Control commands can be (electrical) electromagnetic, mechanical, manual, (pilot) hydraulic.
3. One-way valve
Check valves are valves that allow flow in only one direction.
4. Throttle
Throttle valve is a valve used to adjust the flow rate to change the movement or rotation speed of actuators.
5. Logic logic valve
It is a valve with a structure that works according to the logical algorithm (0 and 1) Depending on the structure of the valve seat base, it performs functions such as pressure valve, distribution valve, and check valve.
All the above types of hydraulic valves have the structure and mounting types: threaded mounting type; pressure mounting on the base; modular mounting (stacked).Size sizes available according to the flow range: up to -01: 2 ~ 40 l / min.; - size -03: up to 100 ~ 150 l / min.; Size-06 to 150 ~ 300 l / min.; Size -10 to 500 ~ 1,000 l / min.
See more: Distributor of genuine Parker hydraulic equipment in Vietnam
Address providing Nachi Hydraulic Valve in Vietnam
HYDRAULIC SUPERMARKET with a warehouse from North to South, we are proud to be the genuine distributor of NACHI's products in the Vietnam market.
HYDRAULIC SUPERMARKET with 12 years of experience in the distribution of hydraulic equipment. We are proud to be the leading company in the field of commercial services and provide hydraulic solutions that provide genuine products with the best prices to customers and genuine distributors of Big brand, typical can include NACHI.
See More: PGP511H SERIES
Distributed nationwide, free shipping!
Contact us now for advice and choose the right product!
Hotline: 0977282045
Email: sieuthithuyluc@gmail.com
Address: No. 91, De La Thanh Street, O Cho Dua, Dong Da, Hanoi

The catalog has not yet been updated. Please choose another category.