Nachi hydraulic valve pump best price market only at hydraulic supermarkets. We provide a wide range of Nachi hydraulic equipment for each customer's different needs. Contact us now for a free consultation and a discount!
Hydraulic valve Nachi- Japanese brand, genuine
NACHI FUJIKOSHI is a famous Japanese brand. With the process of formation and development for nearly 100 years, Nachi has created its strength with products widely used in industries such as hydraulic equipment, robots, machines, and cutting tools, bearings.
Nachi is always at the forefront of technological innovation, optimizing products to bring the best quality products to consumers.
Currently, Nachi products, including Hydraulic products have been present in many countries around the world, including Vietnam. The quality of these products has been verified and trusted by many Japanese companies in Vietnam.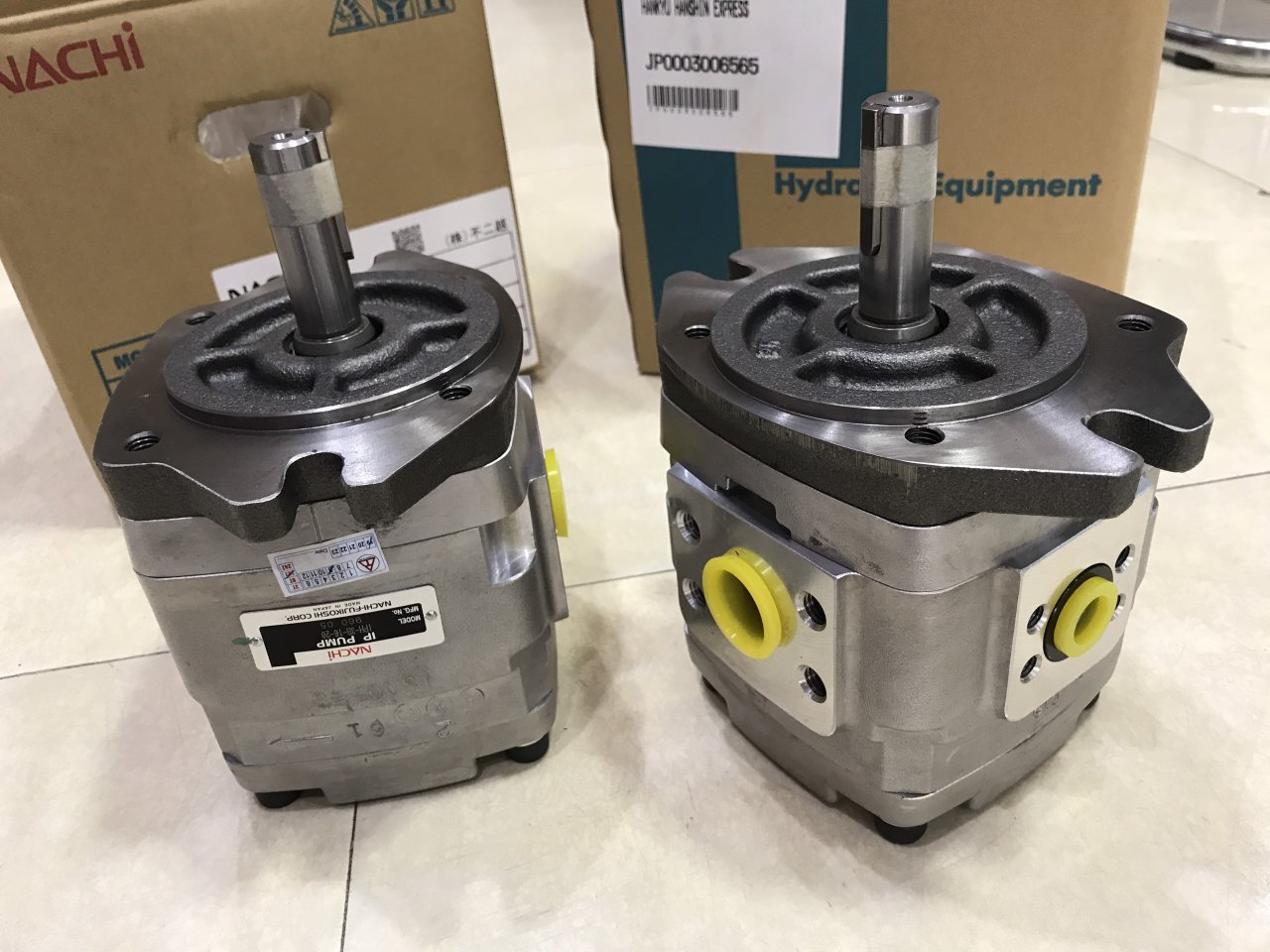 Products of Nachi hydraulic equipment are diverse:
The range of hydraulic pumps such as internal gear pumps, piston pumps, vane pumps
Distribution valves
Control valves
Cylinders
Hydraulic power pack
Xem thêm: Eaton Vickers Hydraulic Pump
Application of Nachi hydraulic valve pump
Nachi hydraulic valve pumps are widely used in industries. As we know, hydraulic valves are responsible for supplying, controlling oil from sources or tanks, dividing oil flows or performing other tasks such as overflow, throttle, anti-subsidence, etc. The outstanding advantage of Van Nachi is the material, made from cast iron with compact size, hard, not corroded, accurate specifications. hydraulic power units.
Address providing NACHI products in Vietnam
HYDRAULIC SUPERMARKET with a warehouse from North to South, we are proud to be the genuine distributor of NACHI's products in the Vietnam market.
HYDRAULIC SUPERMARKET with 12 years of experience in the distribution of hydraulic equipment. We are proud to be the leading company in the field of commercial services and provide hydraulic solutions that provide genuine products with the best prices to customers and genuine distributors of Big brand, typical can include NACHI.
Distributed nationwide, free shipping!
Contact us now for advice and choose the right product!
See more: Distributor of genuine Parker hydraulic equipment in Vietnam
Hotline: 0977282045
Email: sieuthithuyluc@gmail.com
Address: No. 91, De La Thanh Street, O Cho Dua, Dong Da, Hanoi
The catalog has not yet been updated. Please choose another category.