Nachi Gear pump at the best price at Hydraulic Supermarket. Nachi is a famous Japanese brand with a long working history. Contact us now for a free consultation.
Features of Nachi Gear pumps
NACHI is a famous hydraulic brand from Japan. With the formation and development of nearly 100 years, Nachi always brings the best hydraulic products to the market.
VDC NACHI vane pumps are highly valued by customers for quality, price, and inspection.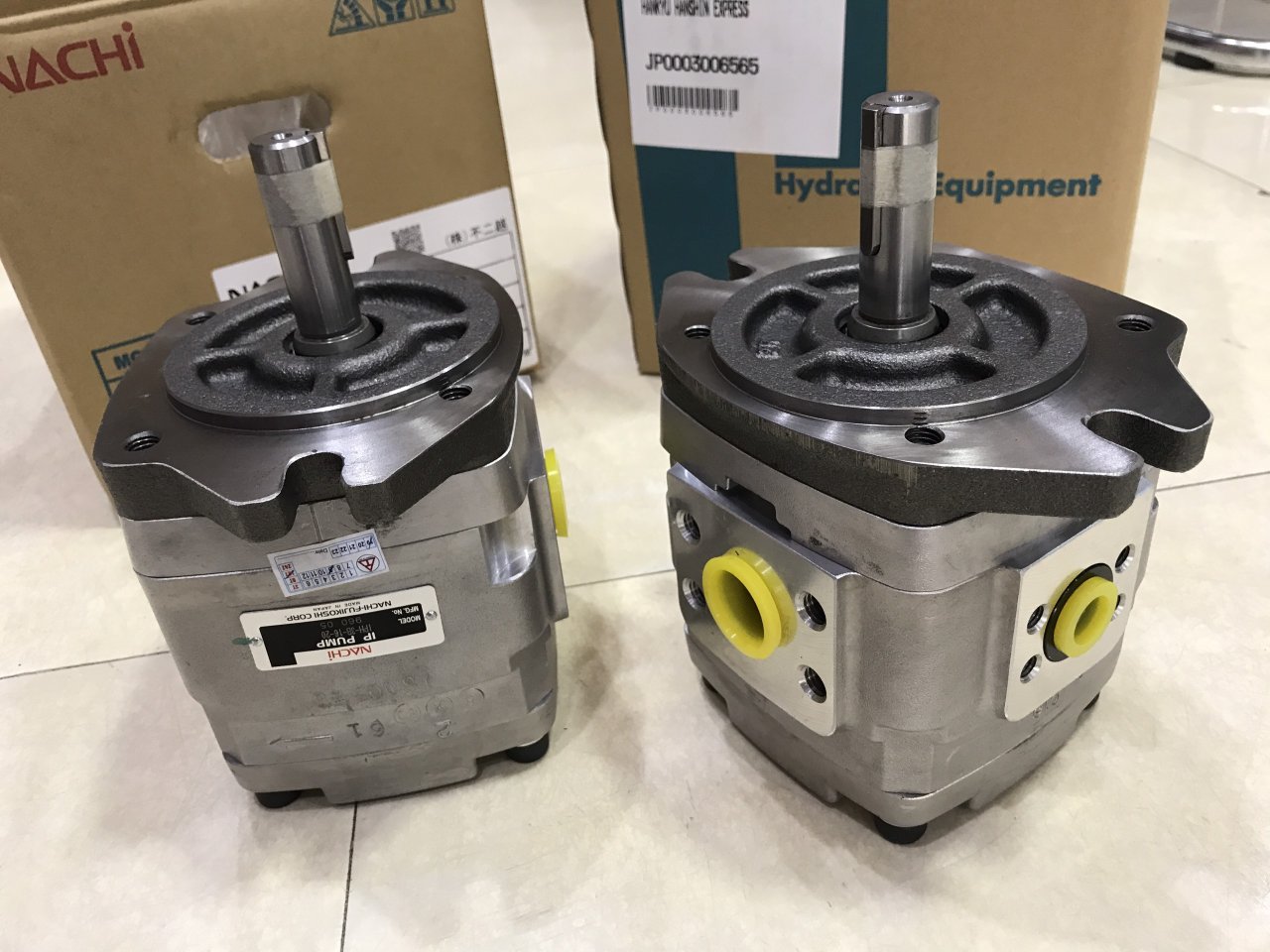 Application of Nachi Hydraulic Pumps
Nachi hydraulic pump is widely used in machines such as plastic injection machines, laminating machines, stamping machines, construction machines, etc.
For hydraulic power units requiring the large capacity to serve to press, compressing, pulling, pushing, etc., it is also used Nachi piston pump PZS to bring efficiency for industries: wood processing, shipbuilding ... or machinery. on construction sites, shipyards ...
In order to use the pump effectively, the hydraulic oil element has a very important impact. Customers should choose a filtered hydraulic oil or an oil filter to remove dirt. Besides, oil also needs to be cooled or cooled to reduce heat.
See more: Eaton Vickers Hydraulic Pump
Best Nachi Gear pump price list
HYDRAULIC SUPERMARKET with a warehouse from North to South, we are proud to be the genuine distributor of NACHI's products in the Vietnam market.
HYDRAULIC SUPERMARKET with 12 years of experience in the distribution of hydraulic equipment. We are proud to be the leading company in the field of commercial services and provide hydraulic solutions that provide genuine products with the best prices to customers and genuine distributors of Big brand, typical can include NACHI.
See more: CAST IRON BUSHING PUMPS - MODEL 365
Distributed nationwide, free shipping!
Contact us now for advice and choose the right product!
Hotline: 0977282045
Email: sieuthithuyluc@gmail.com
Address: No. 91, De La Thanh Street, O Cho Dua, Dong Da, Hanoi
The catalog has not yet been updated. Please choose another category.