Parker hydraulic pumps are genuinely distributed at Hydraulic Supermarket. Contact us now for a free consultation and get the best price list in the market.
Genuine Parker hydraulic pumps
PARKER is a well-known manufacturer of hydraulic products from the United States. With 100 years of establishment and development (1918-2019), Parker Hydraulic has become one of the largest hydraulic suppliers in the world with annual sales of up to billions of US dollars. Parker products are rated by consumers for quality and class.
In Vietnam, Hydraulic Supermarket is the exclusive distributor of Parker products, we provide genuine products imported directly from the US with the best prices on the market.
Parker hydraulic pump includes PVAC series piston-type pumps; PV series, F1 series pumps, Series PGP300 series cake pumps ...
See more: Distributor genuine Parker in Vietnam
The outstanding advantage of the Parker pump series is that it offers more good functions and durability than other pumps. The engine is diverse and has ideal performance under the conditions of industrial applications and is flexible to meet the most rigorous process.
Address providing Parker hydraulic pumps in Vietnam
HYDRAULIC SUPERMARKET with a warehouse from North to South, we are proud to be the exclusive distributor of Parker products in the Vietnam market.
HYDRAULIC SUPERMARKET with 12 years of experience in the distribution of hydraulic equipment. We are proud to be the leading company in the field of commercial services and provide hydraulic solutions that provide genuine products with the best prices to customers and genuine distributors of Big brands, especially PARKER !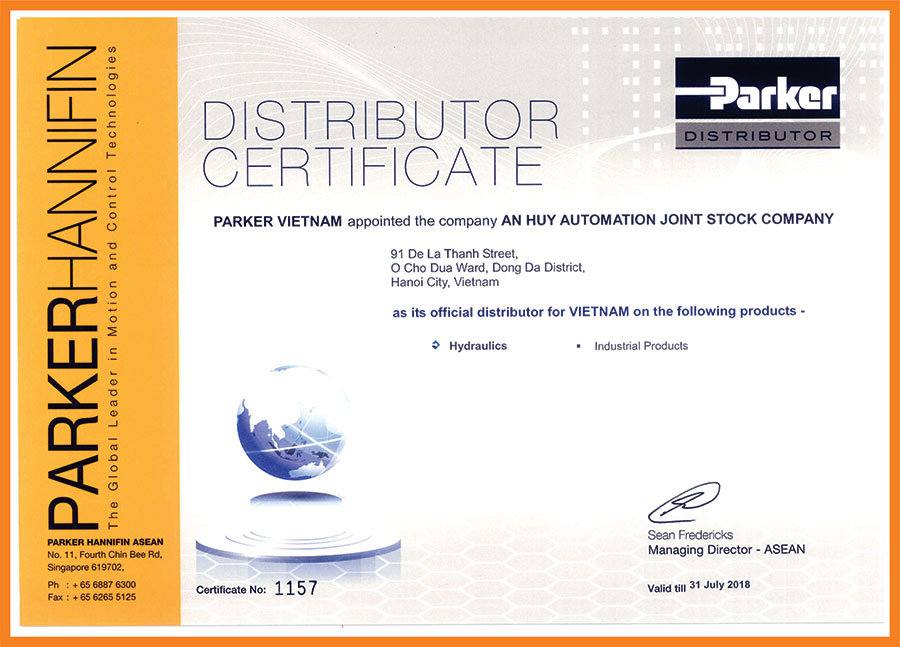 Distributed nationwide, free shipping!
Contact us now for advice and choose the right product!
Hotline: 0977282045
Email: sieuthithuyluc@gmail.com
Address: No. 91, De La Thanh Street, O Cho Dua, Dong Da, Hanoi