Features of Nachi power-saving hydraulic power pack
Energy is saved by the inverter, reducing power consumption by up to 69%.
Nachi power-saving hydraulic power units are the same size as standard power supplies even when integrated with the inverter. If you are using an NSPi power supply, you can replace it without having to redesign the machine. Because most of them are the same size as NSPi.
The integration of inverters on NSPi means greater energy savings.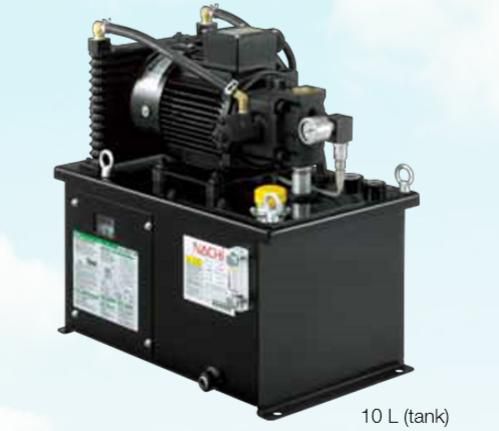 Advantages of Nachi power-saving hydraulic power unit with integrated inverter inside the body
a, Reduce the amount of temperature increase of the oil
Improve accuracy in machining
Extend seal and oil life
Reduce maintenance costs
b, Noise on the NSPi power supply is low
The integrated inverter helps NSPi save maximum power consumption and minimize noise.
c, Easy operation and reliable performance
Warm-up immediately after powering on. The drive on the NSPi power supply unit can be started easily by simply turning on the power button. Just press the button to operate at maximum power savings after adjusting the pressure.
Stable production line. The production line continues to run even when there is a problem with the inverter as it relies on the reliability of the NSPi power supply and can continue to function as a regular NSPi power supply.
See more: Distributor of genuine Parker hydraulic equipment in Vietnam
Address providing NACHI products in Vietnam
HYDRAULIC SUPERMARKET with a warehouse from North to South, we are proud to be the genuine distributor of NACHI's products in the Vietnam market.
HYDRAULIC SUPERMARKET with 12 years of experience in the distribution of hydraulic equipment. We are proud to be the leading company in the field of commercial services and provide hydraulic solutions that provide genuine products with the best prices to customers and genuine distributors of Big brand, typical can include NACHI.
See more: CAST IRON BUSHING PUMPS - MODEL 330
Distributed nationwide, free shipping!
Contact us now for advice and choose the right product!
Hotline: 0977282045
Email: sieuthithuyluc@gmail.com
Address: No. 91, De La Thanh Street, O Cho Dua, Dong Da, Hanoi
The catalog has not yet been updated. Please choose another category.