Eaton hydraulic motor is distributed by HYDRO SUPERMARKET. Distributor with 12 years of experience in pumps, valves, hydraulic cylinders ... .. of the world's leading brands. Contact now for a free consultation.
Why choose Eaton hydraulic motor?
Eaton hydraulic motors are manufactured from the most advanced production lines. Bearing European standards. Products designed by the world's leading engineers.
See more: Eaton Vickers Hydraulic Pump
Where to buy Eaton hydraulic motor in Vietnam?
Hydraulic Supermarket offers all genuine Eaton hydraulic motor lines. All products are directly imported by the airline without intermediaries. There is a full certificate of origin. We are committed to bringing the best products to our customers.
To find a product that suits your needs please contact.
See more: Distributor of genuine Parker hydraulic equipment in Vietnam
Price list of the best Eaton hydraulic motor dealer in HANOI
Hydraulic supermarkets, distributors of hydraulic cylinder valve pumps of the world's leading brands Parker, Eaton, Yuken, Nachi, Aseda, Huade from the USA, Japan, Germany, Korea, ...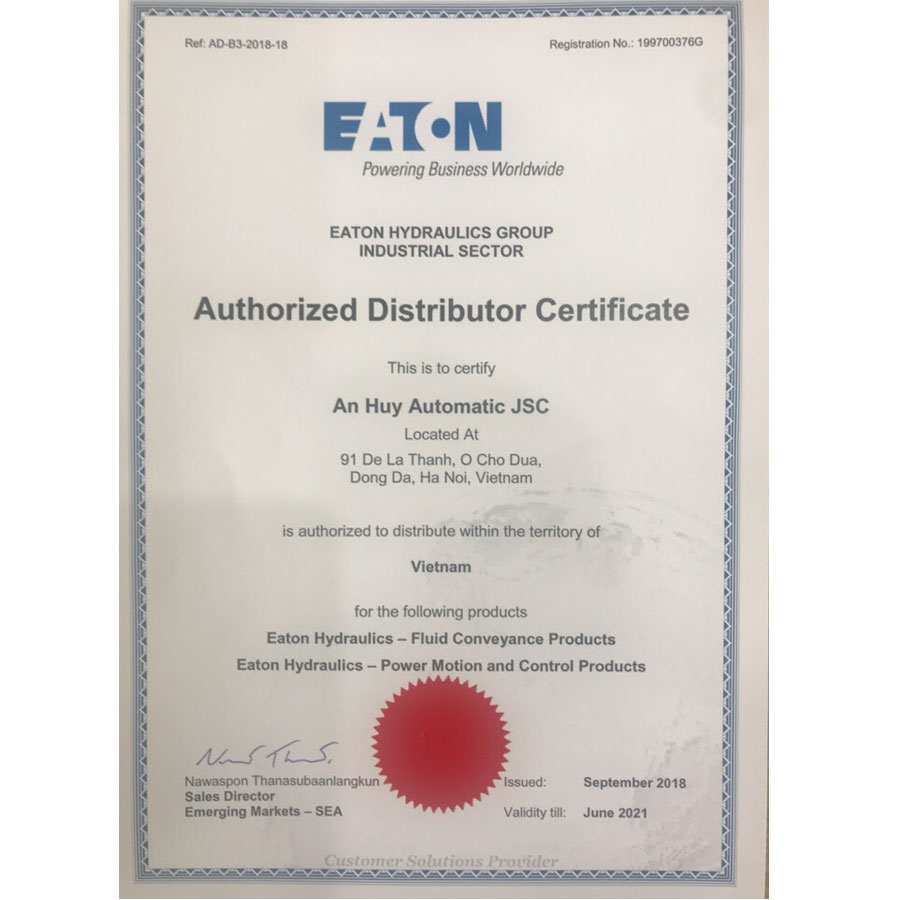 Imported large quantities of hydraulic valves from the world's leading brands, Anhui Hydraulic has a dealer price policy for 100 customers to contract soonest. Contact now to get a price.
When you buy goods at our company, we will be consulted technically, free solutions. Commitment to the product warranty. Stock available.
Hotline 0977282045
Email sieuthithuyluc@gmail.com
Tel: 0243-513-2848 press 102 to meet sales.
Address: No. 91, De La Thanh Street, O Cho Dua, Dong Da, Hanoi
The catalog has not yet been updated. Please choose another category.